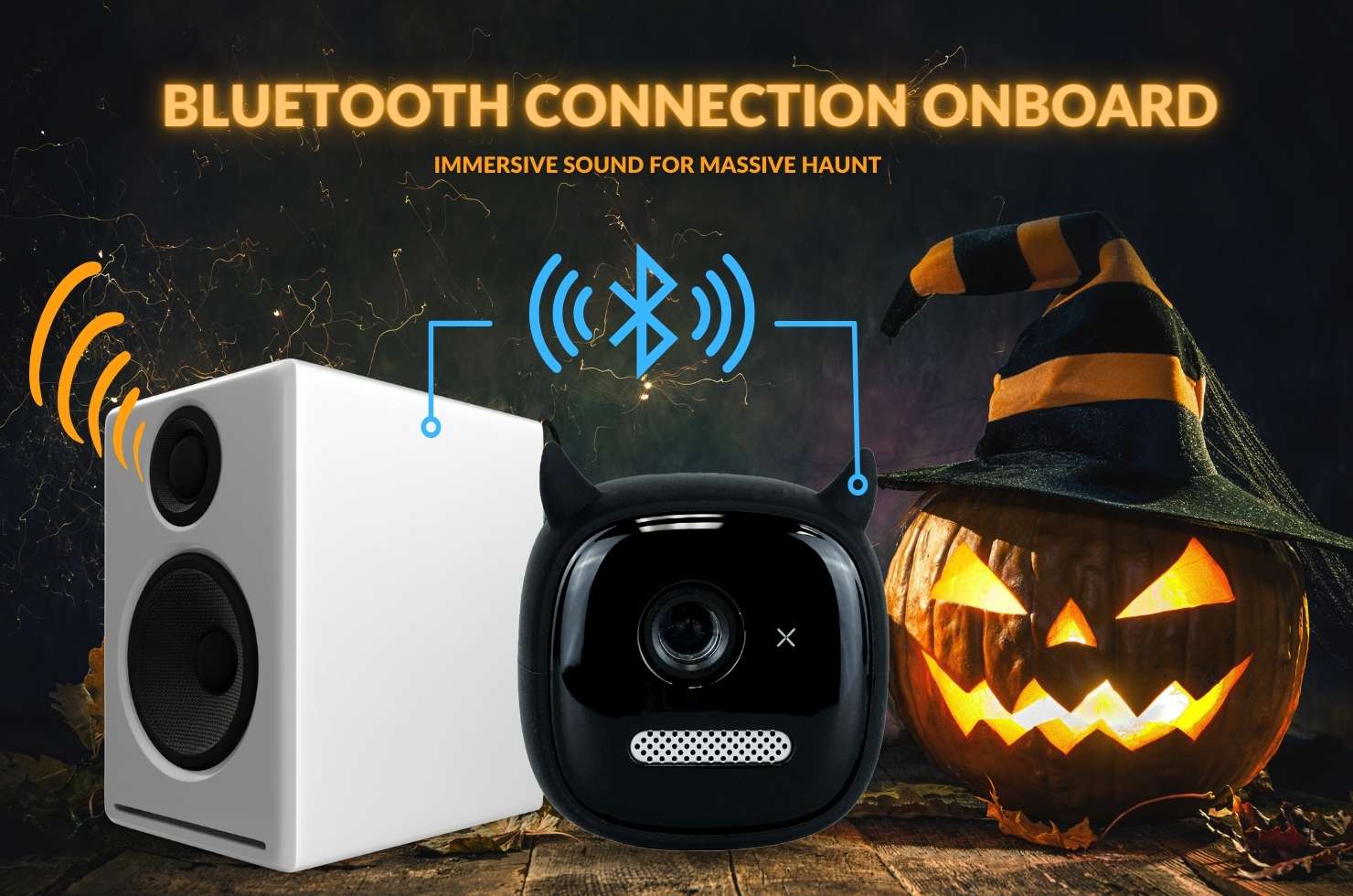 With Halloween just around the corner, AAXA Technologies a leading manufacturer in the pico projector category has released two new projectors for this Halloween! The HP1 and HP2 are jam-packed with digital projections to make your home spooky! We're going to go into detail on which one would be the best for you!
Price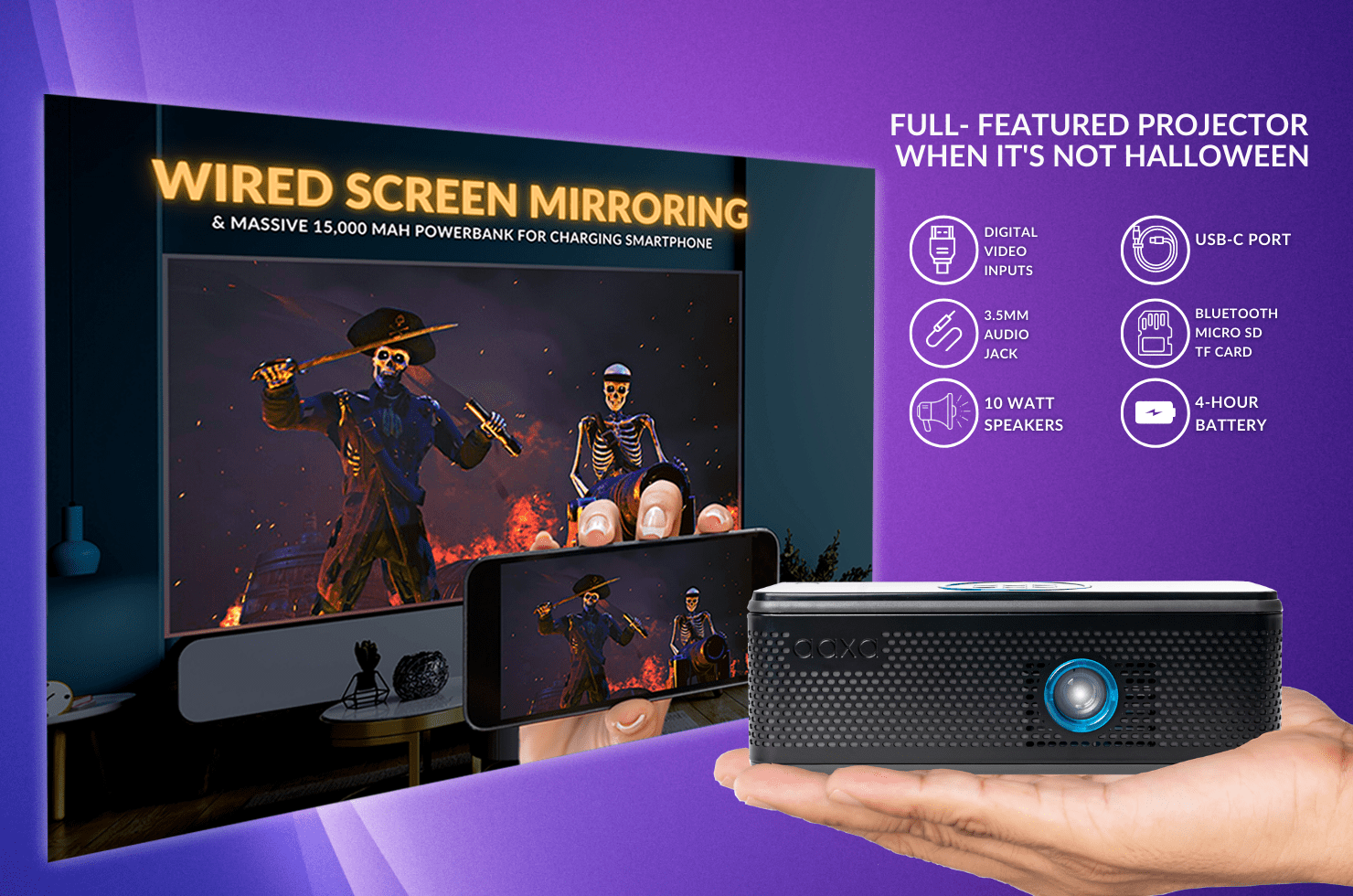 Starting off with pricing, the HP1 and HP2 will both cost about $100+. To go into detail you can purchase the HP1 at a price point of $159 and the HP2 at a price point of $129. That'll be a $30 difference in pricing.
Features
There will be some significant differences in features between the HP1 and the HP2, before going into the differences, let's go over the similarities. Both will come preloaded with 5 digital projection videos made by Spectral Illusions and have Bluetooth capabilities to connect to a Bluetooth speaker! Both projectors will have a LED lumen rating of 100. Now for the differences, the HP1 can be used as a Full-Featured Projector all year round! With a 4 hour battery, 10 Watt Speakers, 3.5mm audio jack, Digital Video Inputs, USB-C Port, Bluetooth Speaker, and MicroSD slot, you can use your HP1 for a mini home movie theater setup or on the go viewings. Unfortunately, the HP2 Will does not have Digital Video inputs and is not be battery-powered.
Where to Buy
You can purchase these projectors from the links below!

AAXA Technologies:
HP1 Halloween Projector
HP2 Halloween Projector

Amazon:
HP1 Halloween Projector
HP2 Halloween Projector

Best Buy:
HP2 Halloween Projector