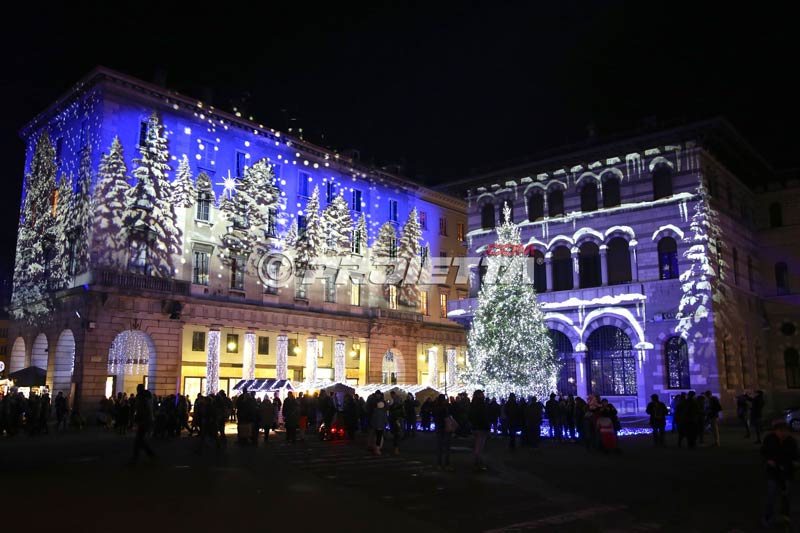 Christmas is just around the corner, and it is the happiest time in the year with everything merry and bright. If you are shopping for Christmas sweater parties or family potlucks, check various mini projectors out there. A mini portable projector could add more than a little pinch of magic to your Christmas this year. Below are the top four applications of projectors for Christmas 2021.
Projection-Mapping
Projection mapping has been there for years and it is only getting better every year. In every neighborhood, there is always one household with a dazzling light show for holidays. By using a projector, you can easily transform your house into a magical castle. And better yet, sometimes you do not need a big projector – a small projector with a battery like the AAXA M7 could do the job just fine. Check out this How-To: Projection Mapping 101 tutorial video by VanOaks Props
Digital Decorations
Digital Decorations have gained popularity over the last few years. Companies like AtmosFX or Spectral Illusions offer a wide variety of special effects for holiday decorations. If you have been putting holographic ghosts and wraiths on your window every Halloween, consider projecting a Christmas tree, Santa Clause, or Elves for Christmas decorations!
Or if "window projection" is too mainstream and you are looking for something new and unique, try the Fake Fireplace Projection or Magical Christmas Village – they are magical!
Home Movie Time
Christmas is the perfect time for family and friends to gather around, have delicious food, and watch movies together. Why not celebrate this special time of the year with a bigger screen? Most projectors could achieve a big 100" – 150" screen within a humble throw distance.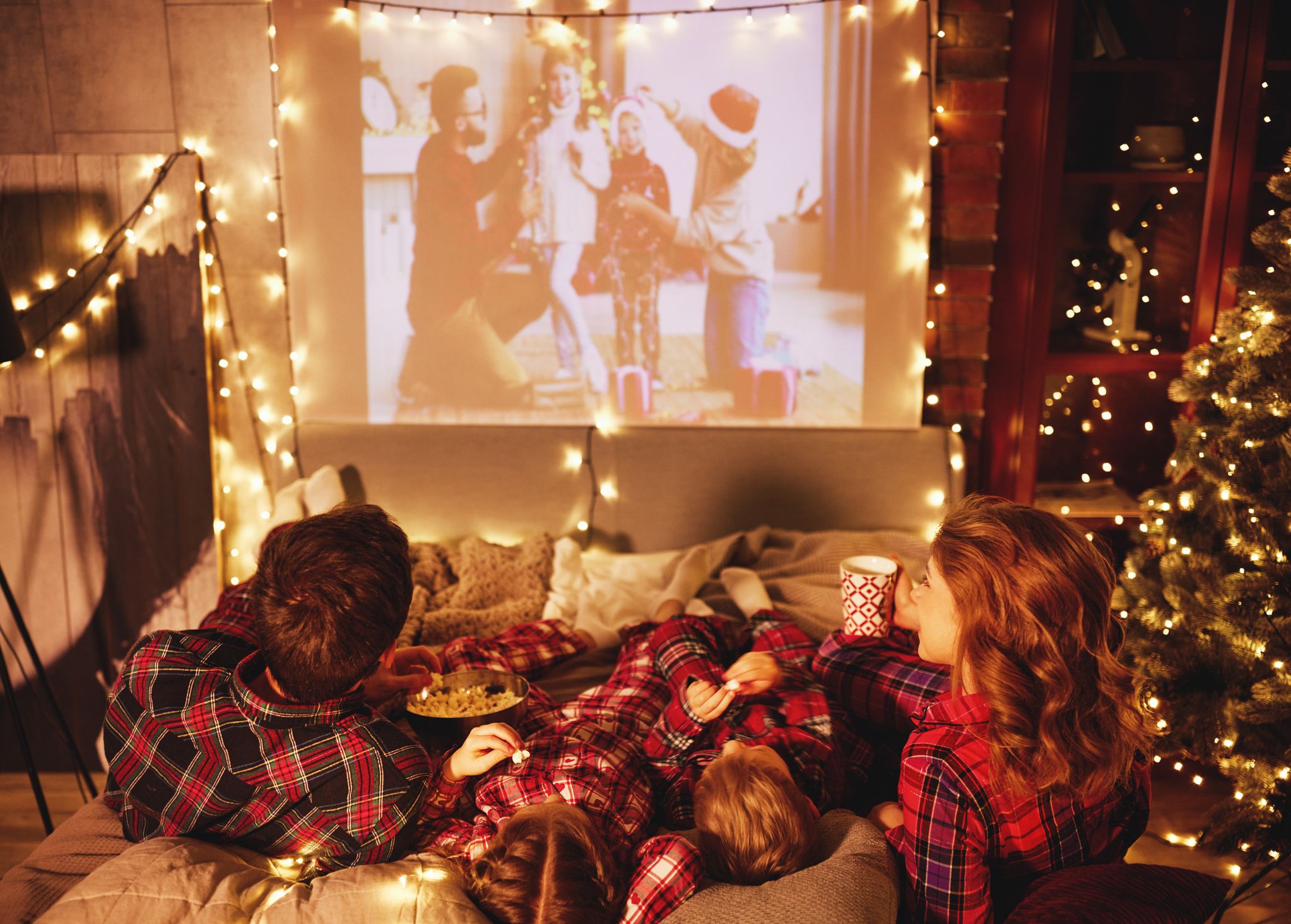 Native 4K Ultra HD Projectors for Home Movie:
AAXA 4K1 Mini Projector (Best Budget 4K Projector)
XGIMI Horizon Pro 4K Projector
BenQ HT3550 4K Home Theater Projector
Streaming Content Anywhere, Anytime
Are you traveling this Christmas? The good news is that nowadays, battery-powered projectors do not require a power source to operate, meaning that you can bring your portable project anywhere and watch movies anytime you want. A mini projector like the AAXA P6X weighs about just 2lbs and it fits easily into your backpack, and its battery can last up to 4 hours, which is more than sufficient for any long movies you want to watch on your next vacation to Hawaii.