BlackBerry Presenter with Pico Projector Tutorial
We recently wrote about how great the iPhone 4s mirroring ability was that allowed us to project everything on the phone onto a projection.  We know the iPhone is a popular phone but another popular phone is the blackberry line.
As we all know the BlackBerry, better known as the CrackBerry is used by many business professionals out there and I can only imagine how many of them wish they could easily connect their phone to a pico projector to do a presentation.  With the combination of the BlackBerry Presenter and a pico projector this is now possible.
AAXA Technologies made a nice little write up on how to hook up the BlackBerry presenter to their P4 pico projector but the steps will be pretty similar to any other projector with VGA input.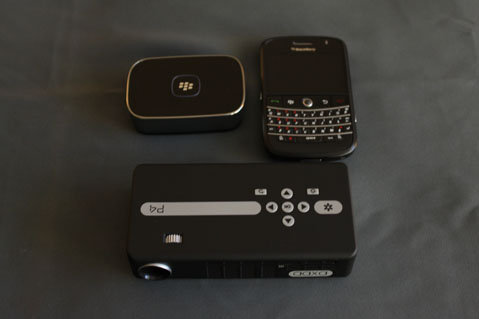 Pictured is the BlackBerry Presenter along with a BlackBerry Bold 9000 and an AAXA P4 Pico Projector.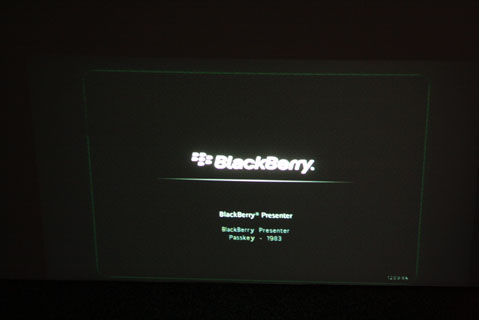 After hooking it up the BlackBerry Presenter start up screen looks like this.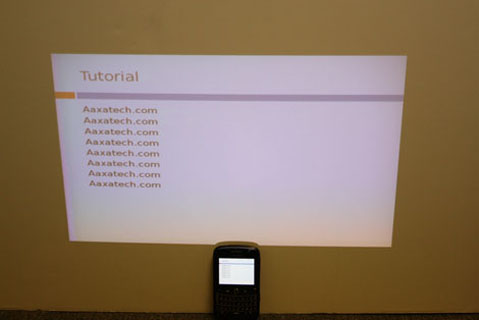 Once you open your document on your phone and press present it shows up like this.
Obviously I skipped some steps, but I just wanted to show essentially how easy it is to present with BlackBerry phones for all of you who complained that we only talk about the iPhone here.
The Full Tutorial can be found here:
http://www.aaxatech.com/support/faq/BlackBerry_Presenter_AAXA_P4.php