Tustin, CA December 15, 2012
AAXA Technologies is pleased to release the AAXA LED Showtime 3D Projector. The AAXA LED Showtime Micro Projector employs next generation Light-Emitting-Diodes (LEDs) projection technology coupled with a high resolution 1280×800 DLP imager.  LEDs are superior to lamp based projectors by directly injecting red, green, and blue light into the projection engine instead of relying on filtered white light. The result is more vivid, colorful image and a 20,000 hour life-span – tens times longer than a traditional lamp projector.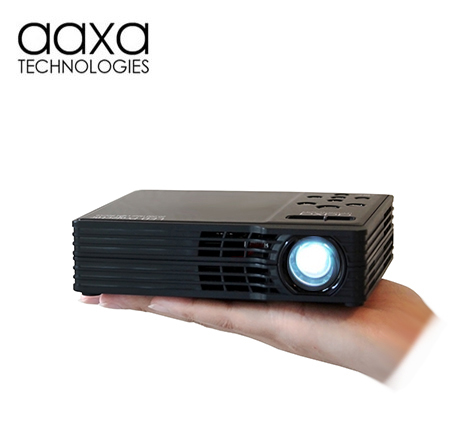 AAXA today unveiled the new LED Showtime 3D projector. It is packed with a HD display imager and is 3D ready. The Showtime 3D is versatile, sleek, and packs a powerful punch. It has a viewing range of up to 160″ which is great for watching entertainment or playing games. With its 1280×800 resolution, the projector will not slack off on its image quality.

For more information on the new AAXA Technologies LED Showtime 3D. Check out www.aaxatech.com