More and more people are getting into projectors as their option for gaming as opposed to the a television set. Some say that gaming with such little out put in brightness is not worth it as you would have to play in complete darkness. The resolution of pico projectors aren't too appealing for the serious gamers either but we've heard otherwise for those who like the idea of a portable display that they can easily take around to friends house and use for other recreations.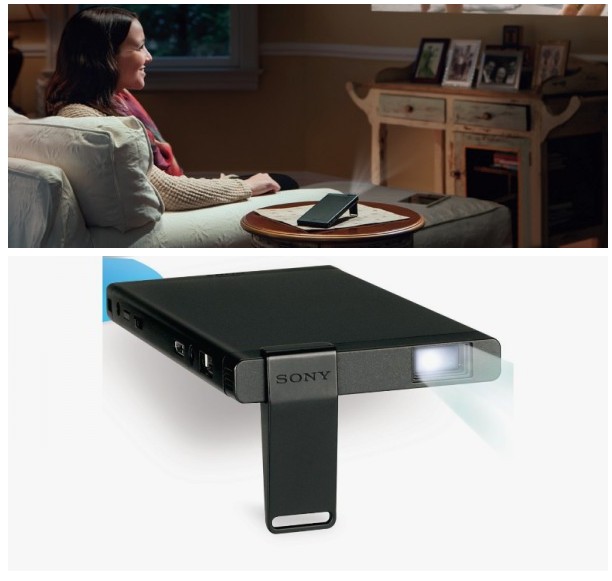 In any case the popularity for gaming on projection is on the rise and it is evident with the announcement from Sony that they will be pushing out their own little pico projector the MPCL1. A lot of PlayStation fans are excited for it and others are skeptical. We thought it would be nice to have a go at playing on a pico projector ourselves and share our thoughts before the MPCL1 hits store shelves.
The pico projector that we used in our experiment is the AAXA ST200. We chose this projector because it's around the same price point as the Sony MPCL1 at just under $350 on Amazon and both are classified as pico projectors.  The difference lies in the projection technology. The Sony MPCL1 uses laser projection and is said to output only 32 lumens of brightness according to an article on GizNoise while the AAXA ST200 uses LED lights and pushes out 150 lumens. But because of the differences in contrast (beam-steered lasers offer very high contrast) we feel comparing a 32 Lumen laser to a 150 Lumen pico is pretty fair as the perceived brightness will probably be pretty similar.  Both projectors said to have the ability to produce a maximum image size of 100 inches.
The Game we chose to use on the pico projector is Drive Club. With its fast action scene and different levels of brightness from all the stage options and variety of cars we feel it will give a good understanding how pico projectors is able to perform all around.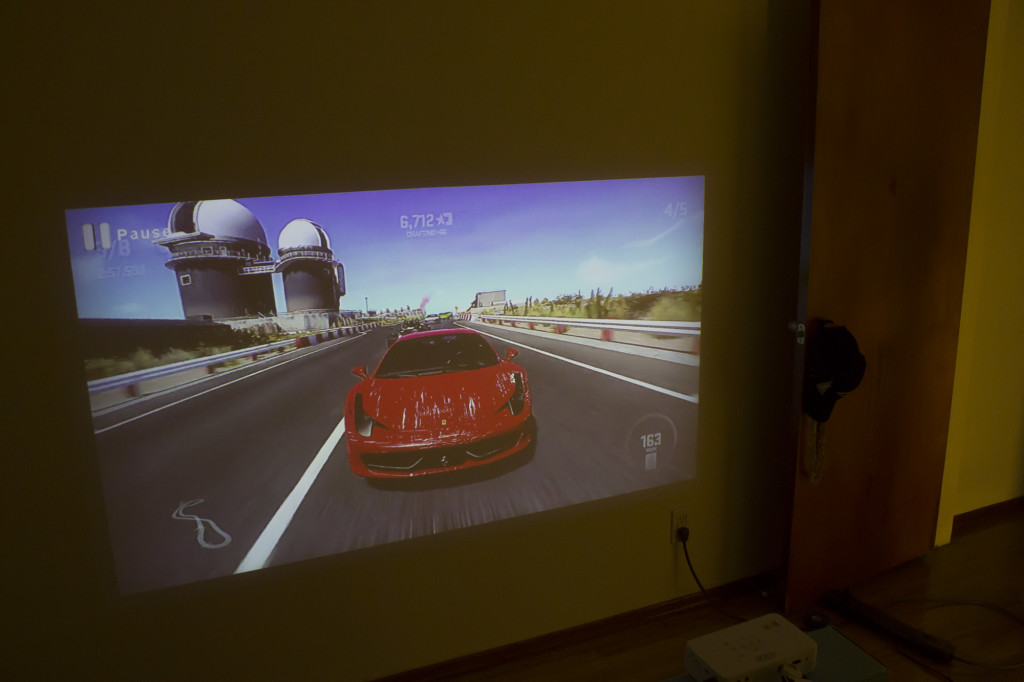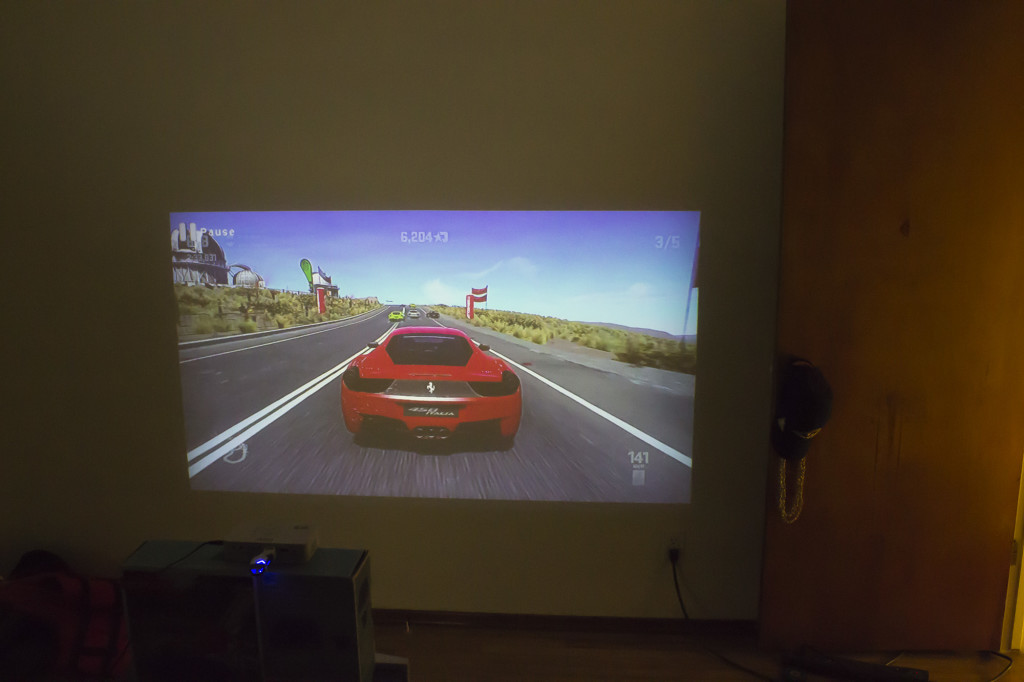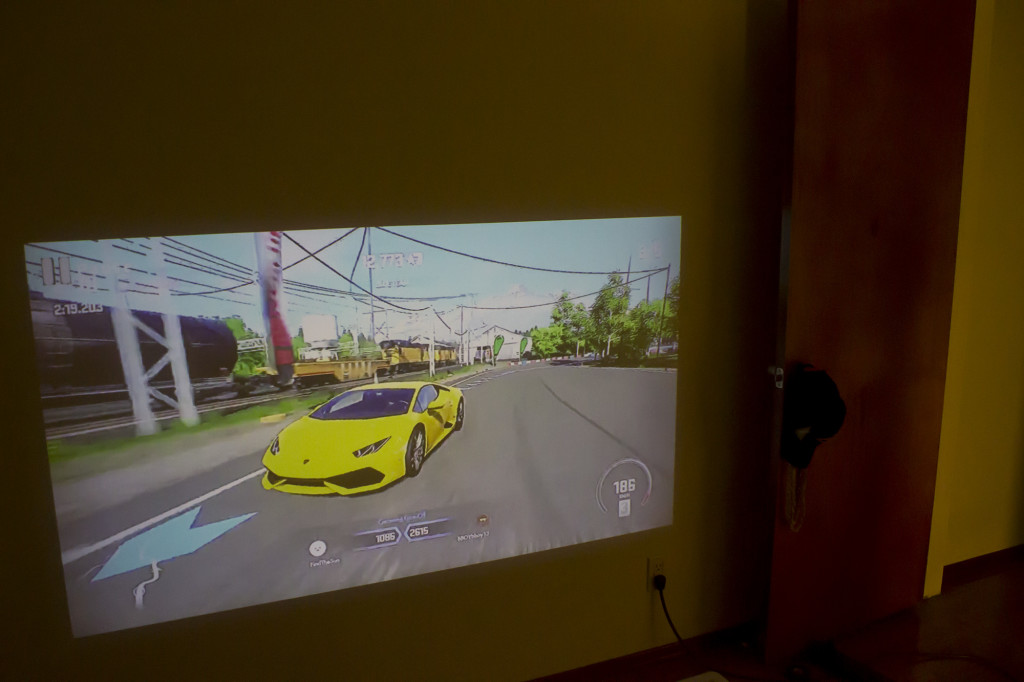 Game play in a dim lit room wasn't as bad as we've heard at a screen size equivalent to a 60" t.v. the AAXA ST200 performed well. Of course in a totally dark room it did even better and the short throw feature was perfect for gaming in a small sized room. Even with minimal light in the room the brightness was still good and the 720p resolution is also good.
To conclude; if the performance of the AAXA ST200 is any indication of the joy one can get from playing your favorite games on a pico projector the Sony MPCL1 sales is sure to be high. We will have to wait and see how the 32 lumens laser projection compares.
The AAXA ST200 720P HD 1280×720 LED Projector can be found on Amazon