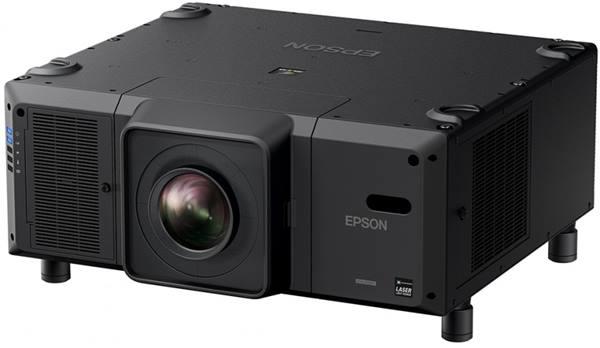 Get your sunglasses on and don't stare directly at the lens. Last month at Integrated System Europe Expo Epson unveiled a projector with a blistering 30,000-lumen output. For a frame of reference, AAXA's 4k1 mini projector which can comfortably cover a 200″ surface has 1,500 lumens. Epson refers to this projector as the EB-L30000U. By double stacking this projector, users can achieve a high-quality, cost-effective 60,000 4k lumens solution. This bright large venue projector is going to have some great uses for the professional audiovisual company but may be overkill for the standard home theatre. For reference, this video below is what 30,000 Lumens look like.
If you want a projector that is bright but will also not destroy your eyesight and wake the neighbors whenever you watch a movie, I highly recommend you look at the pico projector market. The current pico projector market has produced high-quality projects that shine brighter and have great picture quality. Companies like Optoma, Kodak, AAXA, Epson and others are the front runners of a market that produces projectors that produce a high lumen output, support a great picture quality, and are compact enough to fit in your hand. For example, AAXA Technologies' P7 boasts a 600 LED Lumen output and supports up to 1080p, and Kodak's Ultra Mini Pico Projector supports 1080p with 50-100 lumens.
However, if you are an AV professional or you want to have a movie night on the side of your barn then this projector is perfect for you. In all seriousness the advancements with LED technology and picture quality in projectors are exciting, and we can wait to see this trickle down to the pico projector market.