ColorChip, a photonic integrated technology company, has recently released a new compact smart lens system for AR/VR smart glasses that utilize Pico Projectors. The new lens platform is in preparation for the expected growth in the AR/VR market, particularly if Apple releases their version of SmartGlasses at the end of the year.

This RGB Mini Projector gives the smart glasses lens a highly efficient display with low power consumption. The way the ColorChip embeds the RGB beam combiner ( an arrangement of splitters and mirrors to disperse and combine light) into the glass, eliminates the need for expensive housing for the projector is no longer necessary. The projection unit thus fits nicely on the arm of the glasses.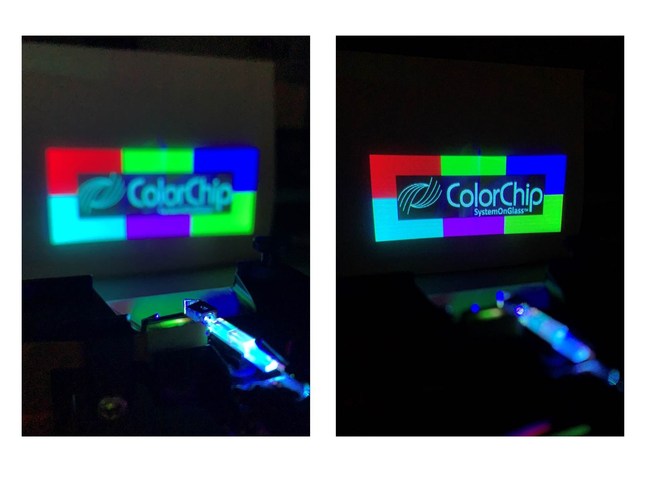 A mini projector based system this advanced is remarkable. This Smart Lens platform made by ColorChip is pivotal in the advancement of projector technology. The ability to make a small unit that has low power consumption and is able to have an efficient display will hopefully influence big companies in the micro and micro projectors market to make smaller more compact projectors.