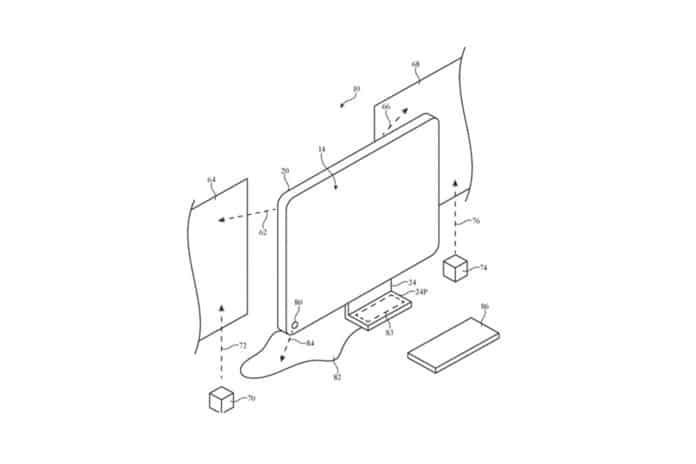 Harping off the momentum of Apple's iPhone 12 with a built-in mini projector, Apple has released a patent showing an iMac projecting its screen onto the back wall. The tech company based out of Silicon Valley is exploring new ways to improve the iMac's display. This trend towards using more pico projectors is exciting for the industry!
Paul X. Wang and Joshua P. Song were the engineers that came up with the idea to have the iMac use projection technology to display all sides of the screen directly onto the wall. The new iMac is said to come with two mini projectors, one on each side, and utilizes various unnamed sensors to create a desktop extension without buying any other equipment.
Even though there is a large possibility that this may never come into fruition as Apple is simply exploring the idea, this is great news for the pico projector market. The large commercial use of pico projectors and research into projection technology will hopefully lead to some cool advances for the pico projector consumer market.